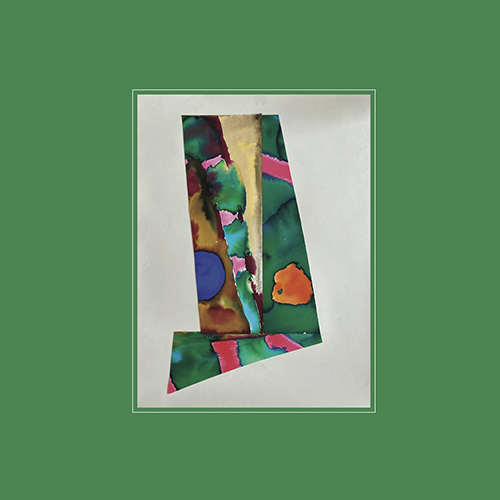 Cherry Drops I
Call Super
A very exciting little record comprised of three tracks,
Cherry Drops I
is the latest EP from Call Super released at the end of September 2021 on
Can You Feel The Sun
.
This is their latest release since
Every Mouth Teeth Missing
which is such an amazing record and probably my favourite Call Super release ever, so I was very excited when I heard about Cherry Drops.
All three tracks are incredible and feel like little journeys in themselves. It's always difficult to describe their releases as they always go beyond words. It tends to guide you through an imaginary landscape as if I'm on a light jog to nowhere, and because I've only just started I feel like I could run forever. The sounds elevate your feet, making you float along this endless path. The landscape keeps changing its form, but of course that's expected at this point, all you have to do is keep moving forward. The tracks are like the water that keeps you hydrated along the journey.
Such a refreshing EP, it's hard not to be excited whenever Call Super releases a record.
Cherry Drops II
is the second part of this EP which gets fully released at the end of October so keep an eye out for that.
Here's some more
info
on the EP:
This is a collection of tracks written around the time I have been working on a larger project called 'Tell Me I Didn't Choose This', which reflects on some early periods in my life. Tell Me… is a project is bound up in a series of compositions for a self-made instrument called an Epi-Harp, clarinet, piano and percussion and a collection of paintings, two of which feature on the covers of the two releases that make up Cherry Drops. ⁣
⁣
However Cherry Drops became a release from that project, a distraction from sometimes painful reflections and recollections. I wanted this music to connect with the dancefloor, it could be an escape for me and eventually an escape in that arena. It could be simple and positive. The music I have always loved the most has been music which has its own tone, it's own language, that brushes against the most difficult things in life but leaves you somehow uplifted. I don't know if I'll ever achieve that but it is always my dream.⁣