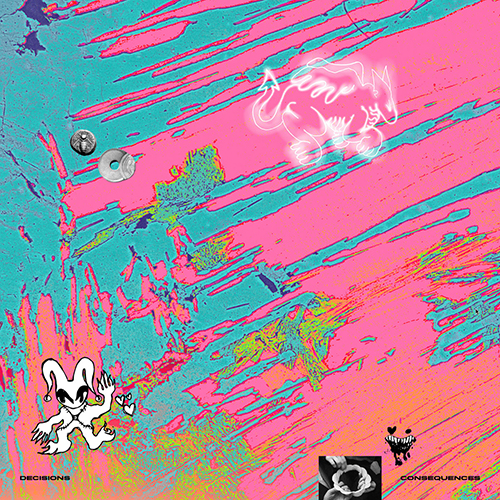 Consequences
DECISIONS
Released back in October 2020 on Air Max '97's label
DECISIONS
, Consequences is one of the most insane compilations I've ever heard.
Most of the tracks are relatively heavy but take you to other worlds entirely. Every track is a place where you're never quite sure what you're going to find. It's gritty and dark in some places and other times it gleams in lush textures. There's so much to offer across this comp that you can't not love it in some way.
The friction is enticing, the spiralling avenues guide you, unhinged polyrhythms grip you. You're in safe hands!