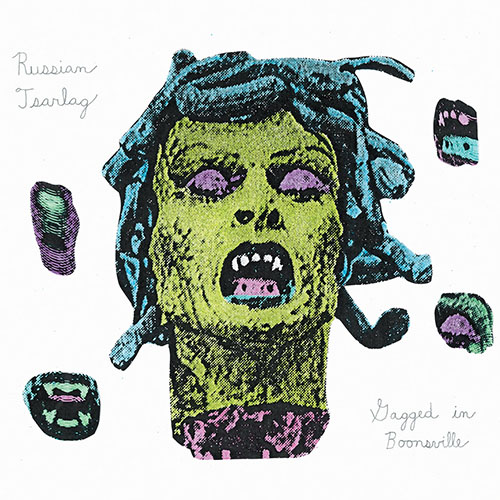 Gagged In Boonesville
Russian Tsarlag
This was my first introduction to Russian Tsarlag and I'm in love with his music. It's so relaxing and eases your mind in a way other music doesn't.
Gagged In Boonesville
was released back in 2013 but feels timeless. The slow drawn out vocals make you feel as if you're sinking backwards into a really comfortable sofa. Your body starts to relax as all the tension starts to dissipate and you transition into a calming liminal space.
There is a sort of melancholy feel on top of the meditative aspect, however it's sort of a warm feeling. The concept behind the album tells the story of residents in a tenement who are mentally poisoned by an ancient poster of Medusa in the basement, 'while an unruly pack of rabies-stricken dogs roam the courtyard'. The images this story conjures are not ones that tie into my earlier description, however just have a listen and you'll know what I mean.