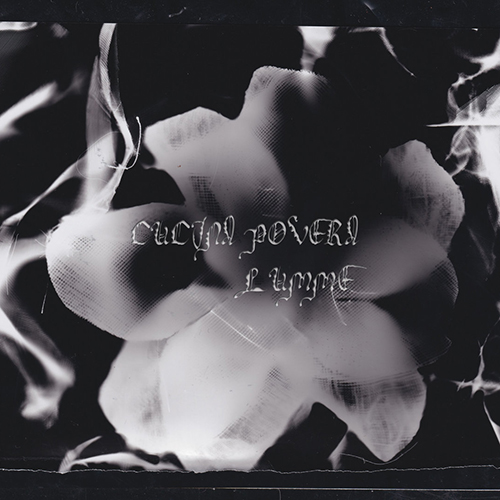 Lumme
Cucina Povera
Lumme
is the latest release on
Primordial Void
by Cucina Povera, an alias of musician Maria Rossi, and is her first release on the label. It's an immersive journey through a world of spiritual components infused together to create a surreal, enchanting dream.
It begins with a long-form composition spanning 20 minutes which sets the tone for the limitless nature of the album. Opening up into a sort of endless expanse the piece feels very gospel-esque with an organ accompanying the oscillating vocals. It feels like a sermon echoing from a fading dream, almost as if you're part of an unusual, transcendent mass.
The following tracks diverge from this like the branches of a tree, each with their own elements and textures. However, they all have a sort of spiritual complexion which ties them back into the record as a whole. Each one feels like an abstract oration which you can only understand from the emotion conveyed through the sound. The elements sort of converge on the last track, titled 'Aletaan', which finalises the record as the vocals reverberate through different environments, and end with a hymn in what feels like an empty church as the service ends.
It's incredibly beautiful and introspective and is set to release on May 21st. You can have a listen to the fourth track, EKR,
here
.