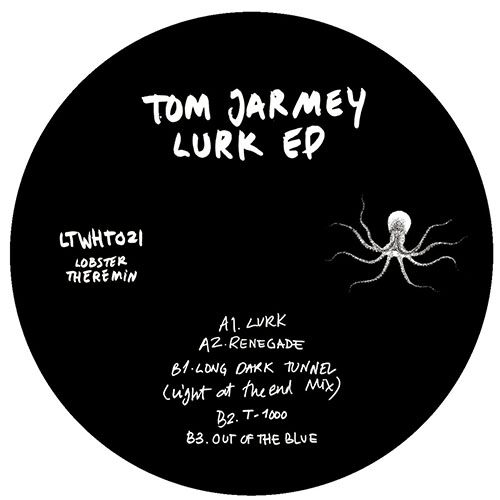 Lurk EP
Tom Jarmey
I think this is my first time listening to Tom Jarmey, although I might have heard a track somewhere, maybe under his Ocean Stirs alias.
Lurk
is an insanely good EP released back at the end of January 2021 on
Lobster Theremin
, and is part of their white label series. I can't fault any of these tracks; they're just so good and get better every time I listen.
It consists of nostalgic, tough breakbeats and drums which take you on a blissful, high-energy journey. It would sound so good on massive speakers, so I'd highly recommend you take a listen. Mental stuff!!