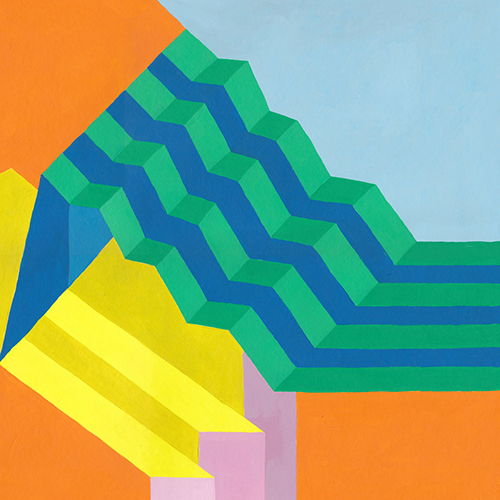 Molten Mirrors - A Decade Of Livity Sound
Various Artists
Molten Mirrors
, as you might have guessed, is a compilation to celebrate the last decade of
Livity Sound
. It's such an incredible label, their sound is unmatched and Molten Mirrors is a perfect ode to that, paired with iconic artwork from
Tess Redburn
.
It encapsulates everything Livity Sound has come to be, across eighteen tracks from some of the best artists the label has to offer. It traverses through the branches of experimental dance music, murmuring subs and vivid percussions. You enter the underground from the moment the vibrations enter your eardrums and remain permanently placed there in a world Livity Sound has carved from the distinct styles of Peverelist, Kowton and Asusu. It's expanded into something incredible with artists pushing genre into something meaningless whilst at the same time creating a feeling that aligns with an intangible manifesto.
One of the best UK labels around, here's to another decade!
Molten Mirrors captures the dynamic energy of Livity Sound at 10, with 19 artists from the label's roster coming together to present an honest document of where the label is at in the present moment. No over-arching concepts, no hackneyed themes – true to Livity's open-ended mode since 2011, it's as much a declaration of community as a cross-section of experimental dance music in 2021. Trying to pin down the sonic styles is something of a fools errand – from the older guard to recent signings, what binds together this international, inter-generational span of artists is their lack of convention.
Club music continues to mutate and break new ground with each passing year, and as a faithful document of one microcosm within an ever-expanding music culture, Molten Mirrors reflects the multifaceted, technicolour energy of the here and now while celebrating the possibilities of an open, unpredictable future.