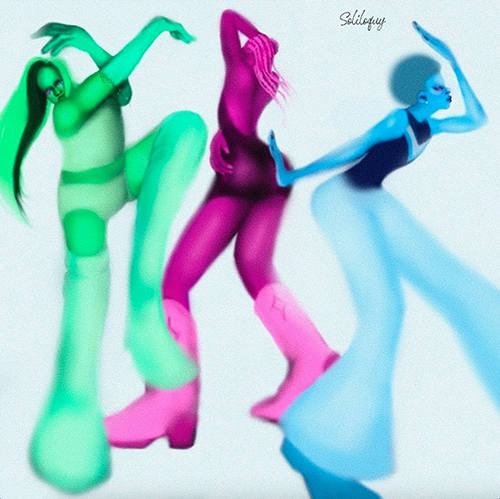 Soliloquy
Anysia Kym
Soliloquy
is an album that was released at the beginning of April 2022, which is composed of seven tracks which all hit the spot.
The album as a whole feels expressive and pronounced though the edges are soft and elastic. It sort of takes over your body swaying back and forth at speeds which feel somewhat relaxing despite the high tempos at times. Everlasting and temperature check push the tempos with drum and bass that has an aura of ambience, making it feel as though you're in a rave in the clouds.
The vocal tracks with Semiratruth, Niontay and MIKE add a calming liminal feel, giving them a glow that makes you feel starry eyed. In love with this album and love the artwork by
soft_g0th
.