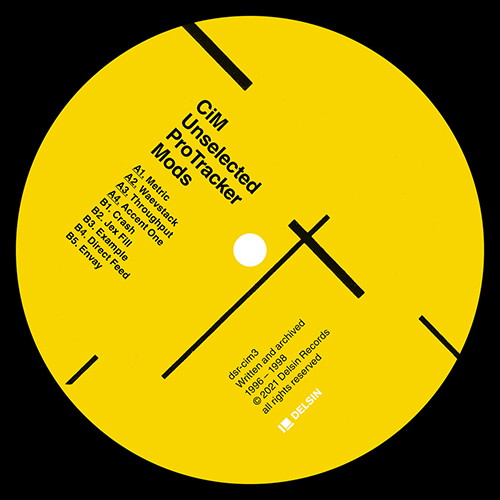 Unselected ProTracker Mods
CiM
Unselected ProTracker Mods
is the latest release from CiM on
Delsin
, released at the end of September 2021.
If you're familiar with CiM's work then you probably won't be surprised by the sounds across this album. All the tracks were written between 1996 and 1998 and is Walley's attempt to write
Amiga
demo scene music.
It's a journey through blossoming eletronica and IDM with beats that bounce off each other like a broken computer. The melodies dance through your ears accompanied by weird malfunctioning sounds. I'm in love with so much of CiM's work and this is no different. The harshness is complimented by its lushness and it's a pleasure to listen to. It's hard not to be encapsulated by the sense of wonder it induces, you should definitely have a listen at some point.
Learning through ripping modules by Romeo Knight, Audiomonster, Firefox and Mantronix from demo disks, and writing/re-writing in Protracker resulted in a unique style, creating fresh clashing beats out of tweaked Amiga samples. A 386 PC that drifted in tempo was sync'd by ear to add pads and melodies that the MIDI-less Amiga couldn't generate. Recording most of it on the fly, fooling around in Protracker and leaving all mistakes in and un-edited.