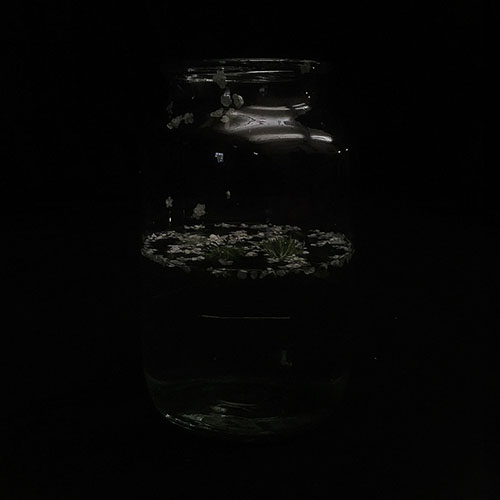 attitudes to senses in reverse
perila
A beautiful
four-track release
from perila which was released at the beginning of May. There's a certain eeriness to each of the tracks which makes you feel as though there's a ghost watching over you. It's a sort of haunting detachment which takes you out of your body, making you see through the eyes of the ghost. The ghost is probably your soul as you have an out-of-body experience, though you're not too sure so you carry on feeling intruded upon, however it doesn't bother you too much and you find it's easier to embrace it rather than to be afraid.
to see the sky merging into you
to see reflections in the clouds telling secrets of universe
each one of us gets its own password
words not needed in the era of noise
finding silence within is a way to evolve
rolling from times, years, beings
being alone in the city
being one with all around spinning
memories spin in a dance
how precious now
eating air
leaving room to be nothing in nowhere
words repeat themselves
let them
let stay with what feels weird
wired in a sense of physical sensations mapping in disguise of nonsense radiating trust in small breaths
empty cup in a full glass
empty street in a falling night when no one looking
where is an end there is a beginning
brims and thresholds
capsulas of joy
ball hits twice before
who knows what gonna happen after?
author of smile me bitte tales
ran out of ink in the middle of the road
ran out of breath gazing at the waves crashing stones in silent manner roar of sounds engulfing wet tiles
putting days on repeat in a reflection on the wall across that window over and again