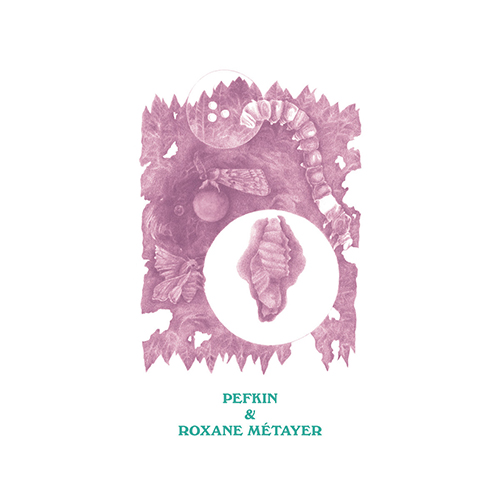 split lp
Pefkin & Roxane Métayer
This is the latest record on
Morc
released around mid-November 2022. It's a beautiful joint LP between
Pefkin
(aka Gayle Brogan) and
Roxane Métayer
who have both released on the label previously. There are two tracks from Pefkin and three from Roxane which compliment each other really nicely.
Pefkin's tracks feel very wintery and solemn with the vocals piercing through the eerie atmosphere. It's almost as if you've stumbled upon an abandoned church in the depths of an icy forest. It gradually pulls you in, as you become hyper aware of your surroundings. The vocals end up carrying you through as the environment becomes less tense and more open and freeing. The ambience underneath the vocals feels ethereal, and as each step becomes more gentle you end up drifting into a vast open space.
Roxane's tracks feel as though you're waking up from a long slumber, watching the sun rise across the horizon. However, it begins to distort itself making you wonder whether you've actually woken or not. It twists and turns, as you're not quite sure what sound you're going to hear next. Guided through in a sort of hypnotic manner ebbing and flowing in the space between being asleep and awake.
A really great record, so much to love across both sides. You can read a bit more about each artist on
Bandcamp
.