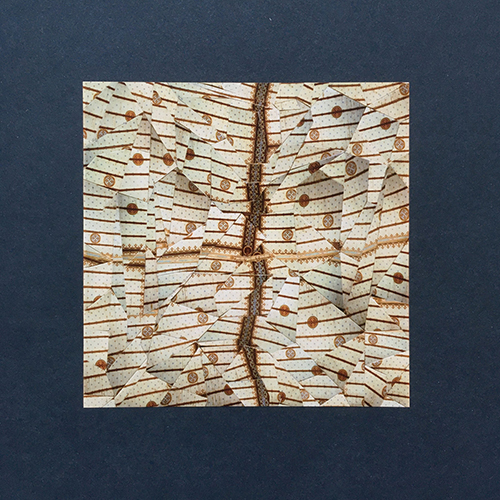 Paume de Pierre
Sage Alyte
Sage Alyte is a collaborative project between
Roxane Métayer
and David Jarrín Zabala.
Paume de Pierre
, translating to palm of stone is a testimony to their live performances in local squats, cafes and small theatres.
It's a cosmic journey through transforming percussion and strings which feel expansive and explorative. They have the ability to create a world which has such vivid imagery contextual to the listener. It opens up this world through your senses as you feel your emotions being overtaken by the sounds. It's such incredible music and I'm in awe every time I listen. It's really hard for words to do it justice. I'll finish with part of the Bandcamp description which give you a better idea of the project as a whole:
Sage Alyte understands that daily life is filled with imperceptible ritual cycles of initiation, sowing, harvesting and metamorphosis that are expressed through dances whose steps are vaporous and minimal: in a sip of tea, the turn of a key, the tinkling of a gong. This is why each song is the result of a simple gesture like the rise of shadows, translucent spiders, toads and sparks that do not refer to a distant otherness, but to the lightness of everyday life when paying attention is enough to realize that everything dances, sings and waits for a renewed rite.
The stories running through Paume de Pierre bring it closer to an evasive tradition of the underground that can be recognised in the ethereal character of lightning and thunder, in the context of albums that take shape in the shade and are often remembered more by their ancient traces than by the echo of their steps. Such works are also manifestations of momentary conjunctions of artists making their different and singular approaches a fertile common ground, as in the case of 'Trees, Chants and Hollers' by Valerie Webb & Paul Labreque, or 'At Swim Two Birds' by Peter Jefferies & Jono Lonie, or, in a register closer to pop, 'Flaming Tunes' by Marie Currie and Gareth Williams. This debut album by Sage Alyte marks an interest in collaborations and sound worlds that draw their inspiration from clay and dust and spiral upwards to connect with the realms of the cosmic and epic.